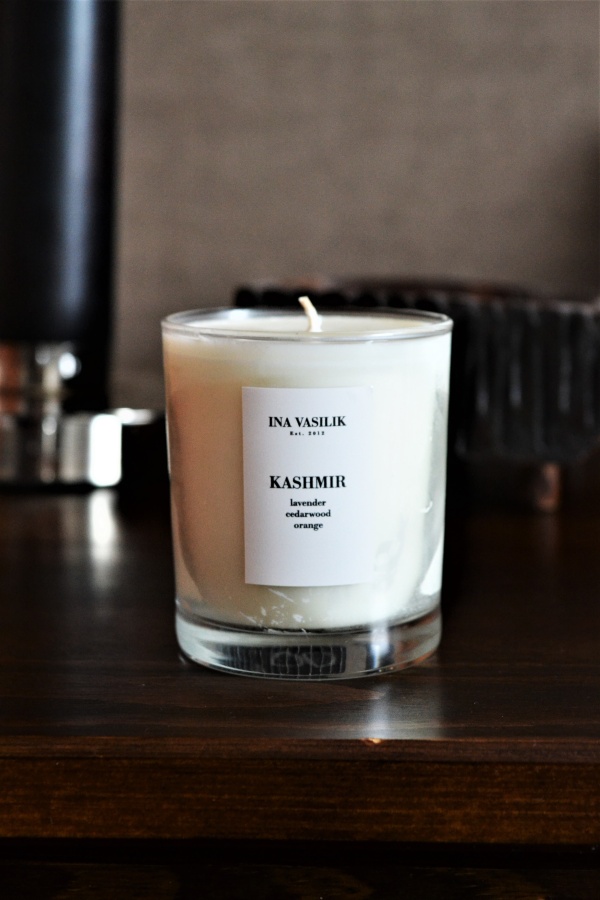  
KASHMIR CANDLE
This candle harmonises emotions and mind, relieves mental tension, gives a sense of deep peace and relaxation. Relaxing scent before night's sleep.
Floral – oriental scent. 
Kashmir candle has a soothing and calming effect after one's hectic day. It helps with apathy as well as with maintaining mental balance. It helps to calm the mind before going to bed and helps to wake up fresh in the morning.
Head: orange, bergamot, lime
Heart: lavender, palmarosa
Base: cedar, storax
Without any preservatives, parabens, synthetic fragrances, artificial colors, animal and oil components. Not tested on animals.
Instructions: Ensure that the candle is placed on a stable and level surface on a non-flammable pad. After lighting a candle, allow the candle to burn until the wax melts to the edges of the container creating a "memory" and thus preventing the formation of a tunnel around the wick. Keep the wick at a length of approx. 0.5cm to prevent it from creating smoke and from moving away from the center of the container. Cut the wick only with special scissors, a so-called trimmer for the wick, which will prevent unwanted burned pieces of wick from falling into the wax. When burning a candle for a longer time the wick may bend. If this happens the candle must be extinguished, the wick shortened to a height of 0.5cm and, if necessary, lighted again or allowed to cool. Protect from children and pets. More information here.
INCI: EcoSoya wax, Coconut wax, Lavander angustifolia, Citrus bergamia FCF free, Citrus sinensis, Cedrus atlantica,Cymbopogon martinii, Liquidambar orientalis, Citrus aurantifolia.
Data sheet
Weight

360g

Size

160ml
Customers who bought this product also bought: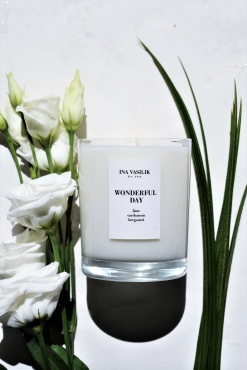 Regular price
€35.00
-30%
Price
€24.50