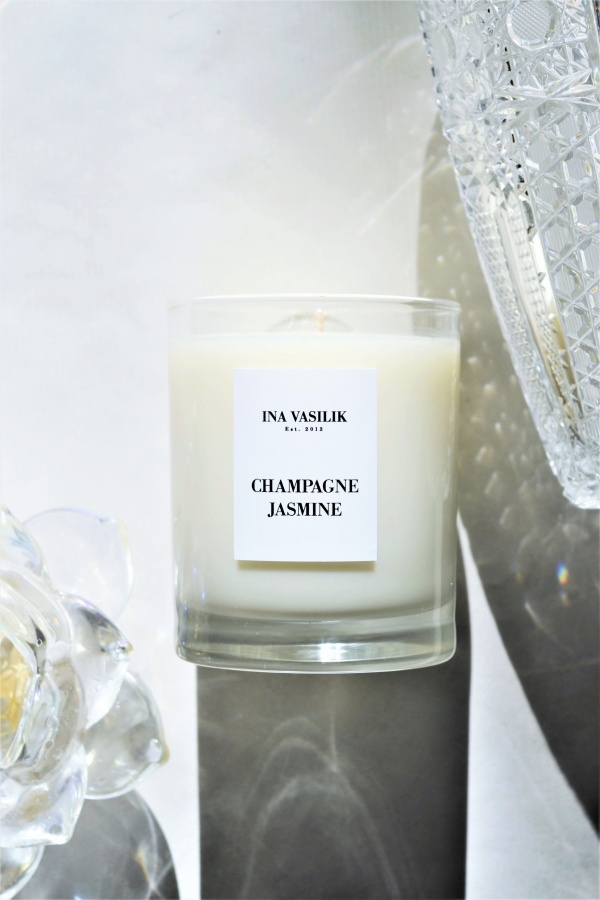  
CHAMPAGNE JASMINE CANDLE 210ML
Košík plný čerstvého citrusového ovocia, kytice elegantných kvetov a fľaša bubliniek luxusného šampanského. Exotickej sladkosti bielych kvetov jasmínu a šumivej magnólii dodávajú vôňu a chuť šťavnatého kandizovaného ovocia červené pomaranče, limonádové yuzu a zelená mandarínka. Tejto kvetinovo - ovocnej nádhere dodáva omanské kadidlo punc elegancie a noblesy. CHAMPAGNE JASMINE prináša pokoj, pocit uvoľnenia, pôsobí povznášajúco a povzbudzujúco pri strese a napätí.
A basket full of fresh citrus fruits, a bouquet of elegant flowers and a bottle of luxury champagne bubbles. The exotic sweetness of the white jasmine flowers and sparkling magnolia adds the aroma and taste of the juicy candied fruit red oranges, lemonade yuzu and green mandarin. Omani incense adds a touch of elegance and nobility to this floral-fruity beauty. CHAMPAGNE JASMINE brings peace, a feeling of relaxation, it has an uplifting and encouraging effect under stress and tension.
Head: orange, yuzu, mandarin
Heart: magnolia, jasmine
Base: incense
Instructions for use: Ensure that the candle is stored in a draft-free room on a horizontal non-combustible surface. After lighting, let the candle burn until the wax has melted to the edges of the container, thus creating its memory and thus preventing the formation of a tunnel. Keep the wick at a height of about 0.5 cm. If the candle burns for a long time, it may happen that the wick bends into the so-called then it is necessary to extinguish the candle, shorten the wick to a height of 0.5 cm and, if necessary, light it again, or let the candle cool down. Do not let it burn to the bottom of the cup, it must be extinguished at least 0.5 cm before burning. Protect from children and animals.
INCI: Ecosoya wax, Coconut wax, Citrus sinensis steam distillation (red distilled orange), Citrus junos (yuzu), Citrus reticulata (green mandarin), Jasminum auriculatum (Indian jasmine), Michelia alba (magnolia) ), Boswellia sacra (incense). 
You might also like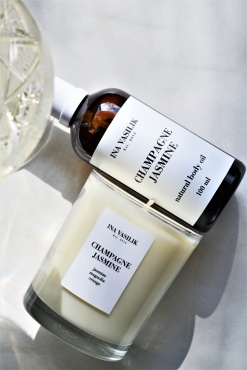 Regular price
€67.00
-20%
Price
€53.60